Ziegenfelder Welcomes New Director of Human Resources
Wheeling, WV, March 7, 2023
Kristin Stephens has been hired as the new director of human resources for Ziegenfelder.
In Kristin's role, she will be leading Ziegenfelder's HR efforts and supporting the teams in Wheeling, WV, Denver, CO & Chino, CA. Kristin will help drive focus on company culture, employee engagement, communications, employee relations & HR compliance. In 2019, she received her master's degree in HR Management, and she brings over 10 years of HR experience to this position.
Kristin and her family recently moved back to the Wheeling, WV area from Winfield, WV.
Welcome aboard, Kristin!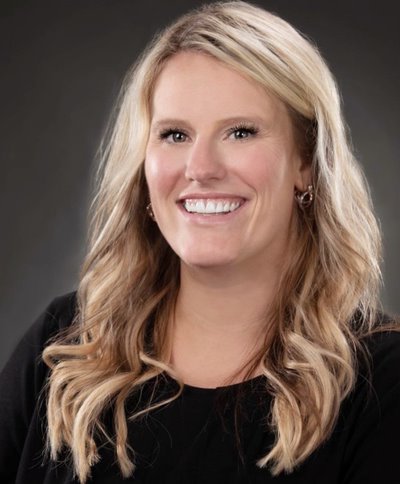 Guardian Protection Announces Addition to Management Team
Pittsburgh, PA, October 7, 2022
Guardian Protection announced the promotion of Kevin Santelli to Vice President – Commercial and National Accounts Business, reporting to Guardian President Bryan Cipoletti.
In his new role Kevin will have oversight of all commercial and national chain accounts at Guardian and lead the continued growth and profitability of the business division which provides monitoring, access control, intrusion, fire alarm and video surveillance for large and small customers in manufacturing, healthcare, education, restaurant, retail, and municipal.
Santelli joined Guardian in 2006 as Builder Sales Manager for the Pittsburgh region. In 2014 he was promoted to General Manager, Youngstown and soon after assumed responsibility as Area General Manager for the Pittsburgh and Cleveland regions. Since 2020 Santelli has served as Director - Builder Sales with responsibility for overall profitability of the division. Prior to joining Guardian Santelli worked for OnQ Legrand as its Northeast Market Manager. He served in the U.S. Marine Corps as a Corporal and holds a Bachelor of Business Administration degree from the University of Mississippi, Oxford, Mississippi.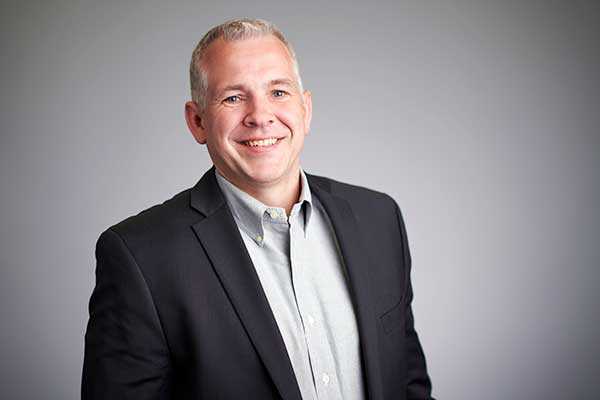 Tracy Lucas joins Armstrong Group as Ziegenfelder CFO
Wheeling, WV, September 30, 2022
Tracy Lucas has joined the Armstrong Group as Chief Financial Officer of Ziegenfelder Corporation. Tracy is a Certified Public Accountant with more than 26 years of experience in finance, accounting, auditing, analysis and information systems.
Tracy comes to us from Elior North America, the 4th largest provider of food service in North America, where she held roles as VP of Finance/Group CFO and Corporate Controller. Prior to Elior, Tracy held various leadership roles of increasing responsibility at Carpenter Technology, Alcoa, Applied Systems Associates and PricewaterhouseCoopers. Tracy graduated from Miami University (Ohio) with a degree in Accountancy.
In Tracy's spare time she is a volunteer, board member and Treasurer of Handmade Arcade (HA). HA is a non-profit organization which provides artists, designers, and makers with opportunities to sell products, build community, network, and grow their businesses.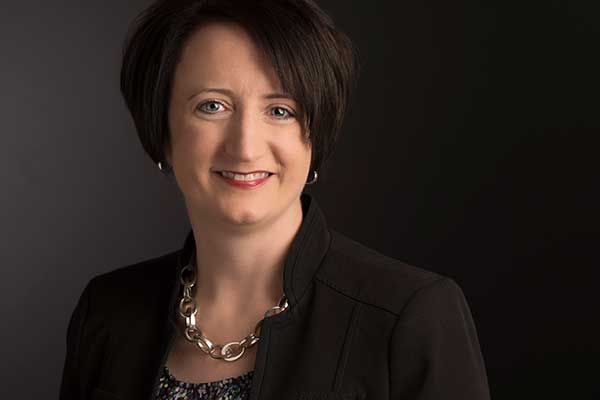 Armstrong Development receives Sacramento Business Journal's Best Retail Project of the Year
Sacramento, CA, September 20, 2022
Armstrong Development is honored to receive Sacramento Business Journal's Best Retail Project of the Year with our Campus Oaks Town Center property in Roseville, CA.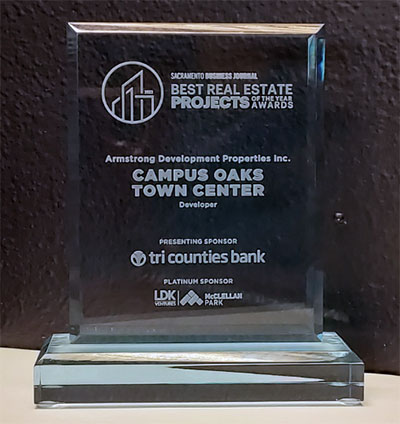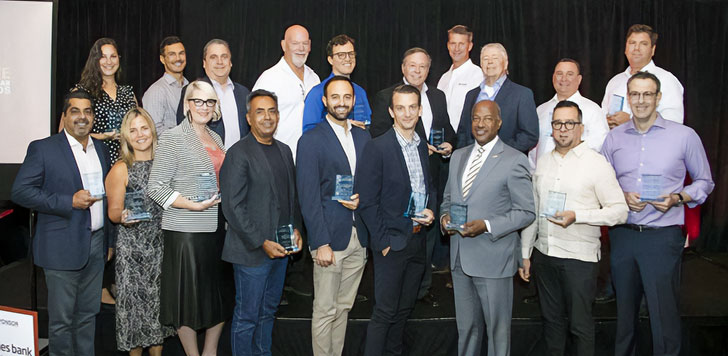 The Nation's #1 Frozen Novelty Manufacturer Expanding to Lockhart TX
Lockhart, TX, September 19, 2022
The Ziegenfelder Company Opening 4th Production Facility
The Ziegenfelder Company, the nation's largest producer of Twin Pops, with headquarters in Wheeling, W.Va and additional manufacturing facilities in Denver, C.O and Chino, C.A, receives the Governor's Texas Enterprise Fund (TEF) Grant, solidifying the company's expansion to Lockhart, TX.
The Texas Enterprise Fund is a financial performance-based incentive awarded to those with: a demonstrated plan of significant capital investment, a career opportunity requirement and must be supported by the City and County of project location. After demonstrating the ability to meet grant eligibility, The Ziegenfelder Company was awarded $525,000.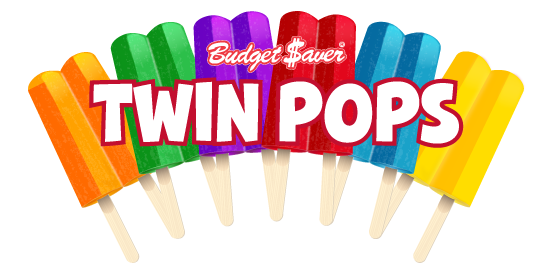 I am pleased to welcome The Ziegenfelder Company, an industry leader producing affordable, high-quality frozen treats, to the Lone Star State, said Governor Abbott. Lockhart offers access to a hardworking skilled workforce and the logistical advantages of its Central Texas location. Already the second-leading state for food manufacturing and distribution, Texas offers even more room for growth in the industry, and I look forward to celebrating The Ziegenfelder Company's continued success as we work together to keep Texas the best place to live, work, build a business, and raise a family.
The company has purchased 6+ acres in Lockhart's Industrial Park with the intent of building a 100,000 sq ft. facility and creating more than 90 career opportunities. The expansion amounts to a $29 million investment in the Lockhart community. The Ziegenfelder Co. plans to break ground by the end of 2022 with an estimated 18-month building project.
It's a refreshing addition to Lockhart's growing economic landscape, said Lockhart Mayor Lew White. For a city of Lockhart's size, this represents a substantial investment and employment opportunity for our residents. What a treat! The Lockhart Economic Development Corporation's efforts to welcome The Ziegenfelder Company received incredible support from all aspects of the Central Texas community. On top of the City of Lockhart's backing, Caldwell County's, the State delegation, and now, Governor Greg Abbott's reinforcement ensured our success.
The new facility being constructed will be the largest plant within the company's current operations. Once fully operational, the production facility will produce more than 1-million pops per day for the Company's Budget Saver brand including Twin Pops & Monster Pops.
Kevin Heller, President of The Ziegenfelder Company, is excited for the next step in the expansion project and in calling Lockhart home for the additional production facility. The Ziegenfelder Co. currently operates 3 manufacturing facilities in W.Va, C.O & CA, producing the nation's #1 frozen novelty brand, Budget Saver. Heller continued, We have been in business for more than 160 years and this $29 million investment is the next stepping stone in our company's growth. The business-friendly environment Lockhart and the state of Texas has created was a major reason we decided to expand our business in the region.
The Ziegenfelder Company is expected to begin the hiring for the new plant in Summer 2023.
---
The Ziegenfelder Company is the largest producer of Twin Pops in the United States. Founded in 1861 as a candy and ice cream maker, the company evolved into making The "Rainbow Array™" of frozen ice novelties. The company was acquired in 2021 by The Armstrong Group. The Company has production facilities in Wheeling, WV, Chino, CA and Denver, CO, The Ziegenfelder Company remains committed to community programs, fundraising and creating smiles.